Disclaimer – We at Evolve are manufacturers of decorative surface coatings. Our blogs are for reference purposes or educational purposes only. We do not manufacture all the products listed below in the blog. Please visit our products page to learn more about our offerings and services.
Notice a lot of white-washed walls inside your room but are unable to achieve your dream wall design? Is it simply because you are afraid to splash some colors and let your imagination pour over that wall? Or are you generally confused as to what would look best in terms of aesthetics? Here are 20 amazing wall decor ideas that will help you spruce up your black spaces and will give your room the edge that a statement wall needs.
1. Build A Memory Wall
You might have already seen this several times in movies where the characters walk down memory lane with the help of only a few pictures. Well, why not create a wall like that for yourself as well? All you need to do is frame your favorite memories and hang them on the wall. Et voila! You will have a beautifully designed wall all set within a day that adds to the room's aesthetics and the warmth and love of your home.
2. Add Dimension To Your Wall Decor With Floating Shelves.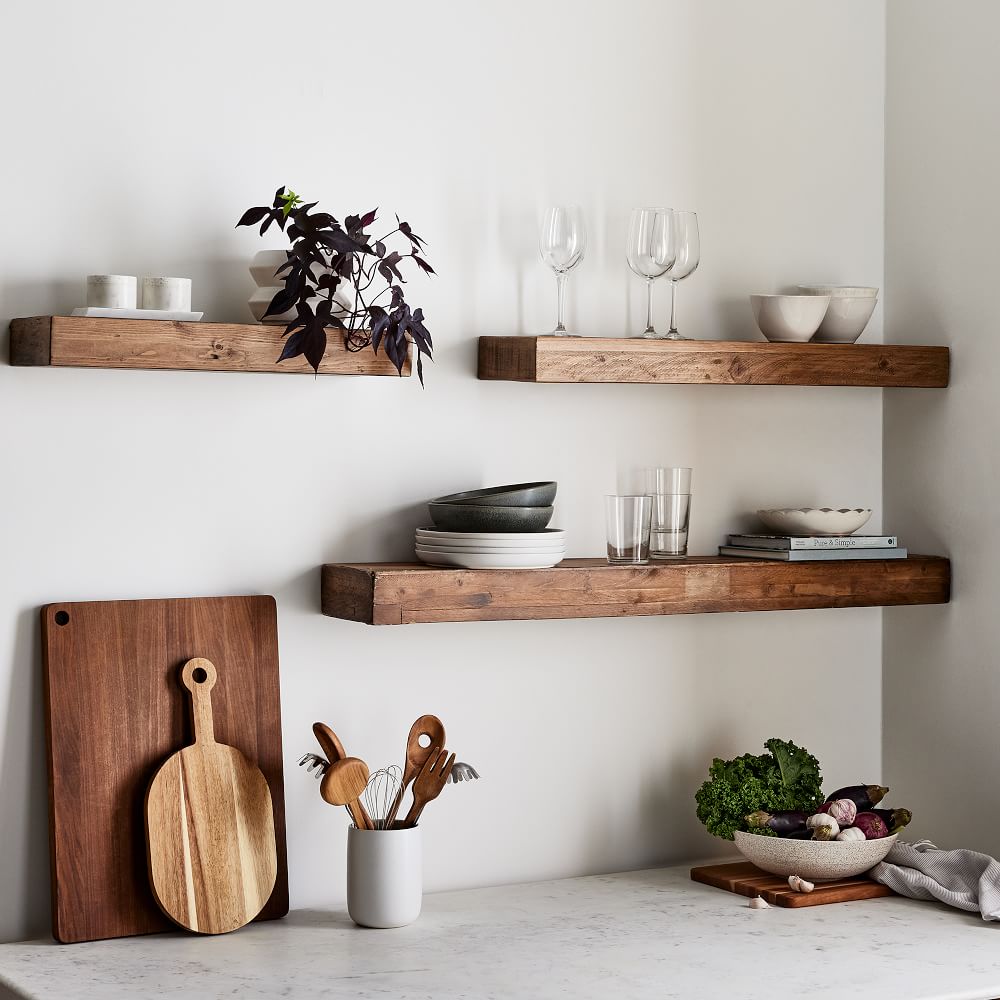 If you want to add some visual depth to your well as well as storage spaces, then spice it up by creating these customized 3D shelves. This wall decor option can help you create more interactive and lively corners in your room. You can either opt for a wooden finish or match it with the color of your room using paint. To achieve a more luxurious look, you can always fabricate them with liquid metal coatings and or with decorative concrete for a chic and contemporary look.
3. Add Elegance To Your Wall With Mirrors
Mirrors can lift your wall décor game to another level. They not only help spaces to feel brighter and larger but also makes them look composed. Depending on your room aesthetic you can either display small pieces or opt for a larger one cut into 2-3 different pieces. Do not forget that these mirror pieces do require cleaning and maintenance as glass tends to collect dust and dirt over time.
4. Get Crafty By Painting A Unique Wall Mural For Yourself
When you paint a few bits of your wall, the entire space looks lively. That is whether you paint a mural or an entire wall. This is also a great way to achieve a statement wall at a low cost. On the other hand, for designers or artists willing to showcase their talent, this is the perfect way to bring it out in your homes. You can either paint the guest's room wall or opt for a statement drawing room entrance wall, depending on your comfort.
5. Indulge In A Calendar Wall For Writing Your Tasks Down
If you are someone who loves to write down important meetings or dates, then this will possibly be the most efficient tool at your place. This will not only increase your engagement in personal as well as professional tasks but will also make you more aware of your upcoming schedules. You can even get the board customized as per the days, months, and years of your suitable choice.
6. Go Vintage With Your Wall Decor By Displaying Your Antique Collection
For all the collectors out there who love to display their collection, no matter if it's books, maps, or antique pieces, you can create your own 'history wall' which will hold your collection. Make sure to keep the wall paint neutral so the collection stands apart from the rest. Use sufficient ambient lighting so that the wall looks eye-catching and unique.
7. Add Life To Your Wall Decor Idea With Plants and Wooden Textures
Love the greens on your balcony, but also wish to incorporate them into your wall decor? With a few hanging rails and a wooden pattern display, you are all good to go. This will not only add more plants to your space but will also give it a warm sustainable look to your room.
8. Achieve A Statement Look With Black and White Wall Décor
Want to bring the old classic 90s vibe to your home? Pair a unique combination of B&W wall art with a striking statement light fixture. These interesting pieces of art will not only add an elegant aesthetic to your home and wall decor but will also help you craft a space that looks and feels lively and homely.
9. Style Your Wall Right With Scandinavian Textures 
From tree elements to minimal frameless beds, a Scandinavian textural theme not only screams beauty but also lets you play with your wall in the most subtle way. You can even add some extra minimal furniture with a light-colored wooden finish to take the whole look to a new level.
10. Go Eclectic With Your Living Room Wall Decor
If you do not wish to punch a hole in your pockets yet want a customized touch to your wall decor, then you can add your favorite objects such as masks, hats, or even your unique plate collection to that wall. These wall displays will surely bring more dynamics to your living room. Make sure to keep the size of your chosen objects the same, or give them an ascending-to-descending look so that it does not look cluttered on the wall.
11. Add An Artsy Metal Wall Art For That Rustic Look
If you're looking to achieve an edgy look for your space that requires low maintenance, an artsy metal wall art like this one from Evolve India can be the right pick. You can even play around with multiple frames of different sizes to add a dynamic vibe to the space. The best part is, you can add them to your bedroom space as well as your living room or dining space thus making it a versatile pick that can come in handy during redecoration.
12. Add A Large Wall Clock For A Voguish Look
Clocks as a decorative item in your home are timeless, no matter if it's your father's antique clock which has been kept in front of your aesthetic wall or a modern large wall clock that is blending into the wall. For this wall decor idea, you can certainly add a full-sized clock that acts as a focal point for your drawing room or your dining room wall. This Voguish wall-themed decor will surely give you a wall look fresh out of a magazine cover story. Always remember to provide extra space in front of the wall clock as the fittings can be disturbed after touching them.
13. Incorporate stylish scones for a warm wall décor finish
For those who love a warm cozy vibe for their homes right after coming back from work, add a few stylish scones to finish off your home wall decor. You can even add these scones as an extra source of light on your wall and the sides of your reading space or even on your bedroom walls. These will bring the sculptural style back to life. As a homeowner or even an interior designer, you will most certainly be spoiled with choices as there are a lot of varieties, finishes, and colors to choose from.
14. Dive Into Details By Adding Textured Wall Art 
Create a unique textural look to your wall by adding this decorative concrete wall art by Evolve India. This will not only add a dash of color to your existing blank wall, but with a subtle grey background, this can surely be the centerpiece of your whole room. Also, remember to keep it clean and minimal by avoiding multi-layered textures on your wall.
15.  Bring The Old 70s Macramé Art Alive
Bring the weavings and textures back to your freshly colored white walls by adding these macramé hangings. You can even ask your grandmother to make one of these (if she is into weaving) or can even make one on your own. Add some greens on the side of the wall to complete your decorative wall. These provide a more homely yet boho look to your entire room.
16. Opt For A Whimsical Look With Paper Wall Hangings
Paper hangings and wall art are one of the most sustainable looks with which you can decorate your blank walls. This ethereal look adds an effect to your wall in the most unusual way. You can even scroll back to your childhood drawer and pick one of your favorite paper artwork and add it to your wall as a showpiece to complete the whole look. These are not just pocket friendly but can also be replaced from time to time more easily than any light fixture.
17. Turn Your Wall Into A Pegboard For A More Zestful Finish
Often while we feel messed up in our offices or schools, our peg boards seem to be that one helpful corner that helps us organize the mess that we created on our desks. Similarly, you can go creative with a large pegboard on your wall and play with elements that suit your interior pallet the most. These walls are best suitable for your kid's room wall décor or your workplace at home. They will help you organize your artwork and other stationery / magnetic items more efficiently. You can even hand up ferry lights for a creative look.
18. Add Panelboards To Your Wall For A Coastal Feeling
Panelboards have been used in both exterior and interior finishes and are easily available in various sizes and colors. These boards are not only used in areas where you have your television unit but can also be used as a statement wall finish. These can be even used on top of your bed boards as a backdrop. They give a more coastal, refreshing, woody look to your bedroom. Pair them up with a similar furniture finish to let your room stand out with these woody tones.
19. Add Elegant Wall Lights To Guide You Through The Space
If your passage seems too narrow and boring then you can add these modern wall décor lights for that extra effect. These not only give a timeless modern look but will also leave minimal maintenance to your drawing room. These can also be customized depending on your wall space and the lighting and design can be chosen at your convenience. These are slightly more expensive hence they need to be chosen carefully for a long-term investment.
20. Add An Elegant Textural Contrast With Artisanal Wall Texture Finishes
For a more royal yet modern look, opt for an artisanal wall finish for that extra pop of color to your brighten white-washed walls. Pair it up with velvet finish furniture pieces that will help you go beyond perfection and also provide that luxe effect to the overall interiors of your homes.
The more you think about filling up your blank walls, the more hectic it gets to select the right choice for your wall décor. We hope these unique wall decor wall ideas rule out those unwanted blank walls in your home and give them that chic look, so that you do not have to go out searching for the right décor idea on random websites or magazines.
Evolve India can provide you with one-of-a-kind interior design products to help you create a statement with your interior design style. Fill out the form below to receive an e-catalogue.